Philly Football Daily will be covering the upcoming FIFA World Cup in Russia in its entirety, this summer. In the lead-up to kickoff in Moscow, PFD will be releasing previews of all eight groups.
On Thursday, the 2018 FIFA World Cup kicks off, and its not even the best part about this week. Best part is, my boss gave me off on Thursday so that I could watch the World Cup opening game.
Oh man, I've never cried harder over an email from a superior before.
That said, its just a few more days until the FIFA World Cup kicks off in Russia, with the hosts taking on Saudi Arabia. Too bad I think they'll lose.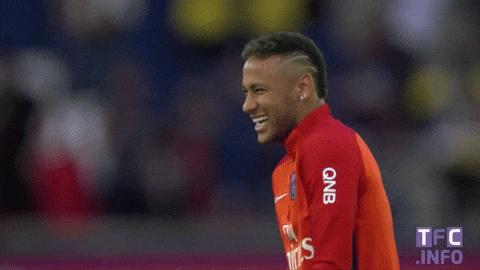 No, I'm serious, Neymar Jr.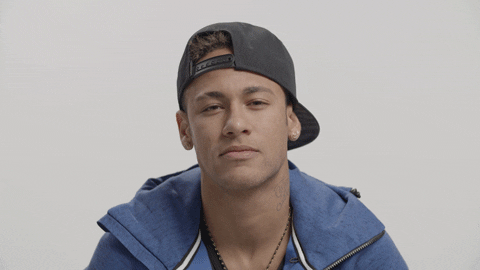 Yeah, check it out here.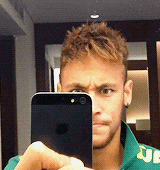 Moving along.
Today I'll be previewing Group G, a group that has two obvious contenders in Belgium and England, as well as two feel-good stories of underdog candidates in Tunisia and Panama.
As a reminder, included below is a category I like to call Guaranteed Game, which will be a feature where I pick one match and predict a score I believe will be the final one, come the last whistle.
Basically, given my past predictions, that game's result is a lock (at least in my mind).
And, in case you're wondering, yes, it's even crazier than the one before.
Belgium: Put Up or Shut Up
Belgium's Golden Generation is entering it's third major tournament, following disappointing quarterfinal finishes in both the 2014 World Cup and Euro 2016 tournaments.
Yeah, yeah I know. A quarterfinal exit isn't exactly awful, but when you boast immense talent and skill like the Belgians do, you would expect to be in a title game every tournament.
Looking through the side, they're an extremely dangerous one. Kevin de Bruyne, Eden Hazard, Romelu Lukaku and the surprisingly brilliant Michy Batshuayi all bring offensive prowess and lethality to a Belgian attack that is hungry for goals.
Jan Vertonghen and Toby Alderweireld, the Tottenham Hotspur duo, bring experience and formidability to a back line that will look to help Thibaut Courtois stifle any and all threats.
Expect midfielder Axel Witsel to feature prominently in a center midfield role, playing back a bit further and deferring the offensive play to de Bruyne.
Roberto Martinez isn't a manager keen on rolling out a new system and mentality, something the Belgians needed coming into this tournament. He's mainly maintained a similar structure and lineup from failures before.
Overall, Belgium looks pretty solid from top to bottom, but the Belgians' success at Russia depends whether the squad can build enough momentum to see them through the latter stages of the tournament.
Failure to make the Final in Moscow could prove to be a huuuuuuuge letdown for what is arguably the most gifted footballing generation any country has ever seen.
England: The Young Lions
Long gone are the days of Steven Gerrard, Frank Lampard and Wayne Rooney.
Gareth Southgate is bringing a younger team to Russia 2018, with Rueben Loftus-Cheek, Marcus Rashford and Dele Alli all poised to take the biggest stage of their careers.
I think what makes this England squad so exciting, and in my opinion the tournament's  Dark Horse, is that the English have very little pressure on them.
In the past, football media have levied English teams with lofty expectations of the Jules Rimet trophy making it's way back to Britain. And it is that pressure that has caused them to crack, losing in the Round of 16 both in 2010 and 2014, and notoriously falling to Iceland at Euro 2016.
But, with the squad considerably younger and the manager in his first international tournament, the British media are just excited to see how this group gets on together.
They've got a pretty solid team, with promising keepers Jordan Pickford, Jack Butland, and Nick Pope whom are paired with a healthy balance of veteran leadership and young talent in the back.
On paper, this Three Lions team is inexperienced, but I think they'll prove to be mighty good.
Coming off stellar seasons are Raheem Sterling and Harry Kane, who will look to provide offensive fireworks for England, a country searching for its first World Cup trophy since 1966.
Now many people haven't talked about it, so I will. I think Southgate made an awful decision in stripping Liverpool midfielder Jordan Henderson of his captaincy and handing it off to Kane.
I think Kane will be alright, but he's not as vocal of a leader as Hendo is (or was). Tottenham's star man doesn't exactly inspire players and doesn't have any real experience with leadership either.
Plus, poor Henderson will now have to try and put on a brave face and play well for a World Cup side he will not have any leadership in. That's devastating to a player's psyche, especially right before a major tournament.
Bold move, Southgate. Let's see how it plays out.
Panama: Holder's of the USMNT spot
I'll be honest with everyone: I have been a big critic of the USMNT for quite some time.
I have never liked their hires, the players have never really performed well and I rooted against them in the 2010 World Cup (yup, my dad even called me 'un-American' as I rooted on England, Slovakia and Slovenia).
But hey, cut me some slack. I was 13 at the time.
But when Panama got this spot, I half-expected it. And to be honest, instead of sitting here thinking about whether or not the U.S. could do better in this group, I looked at Panama.
And, oh boy, do I expect Panama to make some noise.
Panama lacks any players with previous World Cup experience as this is the first time ever making it this far. But their head coach Hernan Dario Gomez has coached both Colombia and Ecuador in previous World Cups.
Seattle Sounders defender and captain Roman Torres will look to inspire his Panamanian teammates to play both for their country and for each other in a group that is stacked against them.
Lacking in this Panamanian side is the goalscoring threat, an issue that will be exposed. After all, you cannot draw your way into the Round of 16.
Perhaps aged forward Blas Perez can use his hold-up play and strong finishing ability to give Panama a glimmer of hope towards of Round of 16 berth.
Keep an eye on keeper Jamie Penedo, a player who has been the first-choice for 15 years, and has racked up 130 caps. Penedo's experience and confidence in goal could prove to be a huge factor for a Panama group looking to screw up either Belgium or England.
Tunisia: Happy to be Here
I don't know much about the North African country, but I do know they aren't at full strength.
Tunisia lost their top striker Youssef Msakni in April after a devastating ACL tear, an injury that I'm sure not only broke his own heart, but that of his team, and his countrymen.
On top of this, the 23-man Tunisia squad has also had injuries to influential players like Ghaylene Chaalali, Mohamed Amine Ben Amor and Ali Maaloul. All three are in the squad for Russia, but their fitness levels will remain a concern for a Tunisia group that looks destined for a quick exit.
National team boss Nabil Maaloul has built quite the culture in the Tunisia team, and in his third term as head coach, he certainly knows what it takes to be competitive.
A bright spot for Tunisia is that they're in a group with Belgium and England, two teams who have historically, and tragically, underrated their opponents and then have played down to them.
If Tunisia can catch one of them sleeping, they could play spoiler to a World Cup Journey.
Player(s) to Watch: Harry Kane and Eden Hazard
Honestly, just pick anyone from England or Belgium and you've got yourself a pretty solid superstar. But Kane and Hazard are both emblematic of their countries, and have shared their own battles in the Premier League.
As Hazard looks to force a move away from Chelsea, some inspired performances could help the likes of Real Madrid, Barcelona and Bayern Munich to come calling for the Belgian's services.
As for Kane, he recently inked a a new deal with Tottenham and will be looking to prove his worth not only to the club, but to Southgate, the man who has given him the keys to the Three Lions' driver seat.
Guaranteed Game: England 0, Panama 0
Yes. I'm picking it. While Panama does start their campaign against Belgium and England, I think the CONCACAF nation can use their spirit and defense to eek out a nil-nil draw against the English.
It won't be the sexiest game, but man what a story that would be.
And imagine this: Panama earns a draw against England, then beats Tunisia, all the while Belgium top England with a couple goals, and then WHAM: Panama go into the Round of 16 on goal differential.
Again, not saying it's going to happen, but hey, I can dream too, right?
Hot Take: Harry Kane fails to score against Tunisia and Panama
Kane will be hungry to set the tone early on in the tournament with some goals, but sadly nothing will come about.
Opposing keepers will fluster him, while bad shot after bad shot will force the Tottenham star to rely on others in the squad to carry the load.
Predictions: Belgium and England through to the Round of 16
I think the two best teams in the group will definitely punch below their weight, but I see both squeezing by in the end.
I've picked Belgium to make it incredibly far in the tournament so it would be silly of me not to have them come out on top.
As for England, I foresee a comfortable win over Tunisia, a shaky performance against Panama and then a toss-up game with Belgium.
After that, my bracket has the second-place Lions facing off with James Rodriguez and Colombia, who will politely show Gareth Southgate and his men the door out of Russia 2018.
But hey, don't overlook that Panama scenario. I'm starting to like it more and more.
Chat me in the comments. Cheers.
– Cal