Now that the English Premier League season is over, Liverpool are preparing for their biggest game since 2007: the 2018 Champions League Final against Real Madrid.
Cristiano Ronaldo. Mohamed Salah. Gareth Bale. Roberto Firmino. Zinedine Zidane. Jurgen Klopp.
If these names don't have you excited like Jurgen, then I'm concerned for you.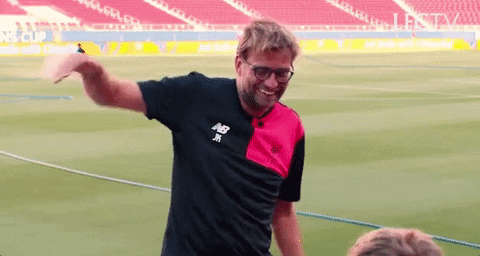 Arguably two of world football's biggest clubs will clash at the NSC Olimpiyskiy Stadium in Kyiv, Ukraine, on May 26, with hopes of taking home the UEFA Champions League trophy.
So say farewell to the Premier League campaign and hello to the Champions League Final!
Recent Form
Liverpool ended the EPL season on a good note, dispatching newcomers Brighton and Hove Albion 4-0. It was a game the Reds needed to secure Champions League football for next season, too, regardless of the result of Saturday's CL Final.
Klopp's Reds looked dominant in possession, and their attacking brilliance was on full display, albeit against a weaker side. Salah bagged his record-breaking 32nd Premier League goal, which will surely provide another boost to the Egyptian's confidence.
As for Sergio Ramos and the Madrid defense, well, they will surely be tossing and turning in the nights leading up to Saturday.
Liverpool did, however, fail to make their fans feel completely safe heading in to the final.
After defeating a AS Roma side 5-2 in the home-leg, the Reds allowed that same Roma side, which was practically dead in the water after the first-leg at Anfield, to crawl back within a goal in the second-leg, only before running out of time.
It has left many Liverpudlians wondering if the first-leg Liverpool side, the one with goals and a free-flowing offense, will show up, or if the lackadaisical and slightly too-comfortable second-leg team will feature. Only time will tell.
As for Madrid, Los Blancos handled their business with Bavarian giants Bayern Munich who, for whatever reason, have failed in the last five years to take the leap in asserting their dominance on the rest of Europe.
Ronaldo's brilliance for Madrid in the Champions League has been marvelous over the last four seasons, a key reason why the UCL trophy has resided at the Santiago Bernabéu for three of the last four.
But all is not well in the world of the Los Campeones.
Madrid had a rough year by their standards, finishing third and 17 points behind rivals FC Barcelona in the league and prompting Zidane to claim that La Liga was more difficult to win than the Champions League.
Talk about saving face for a man who might be under the biggest pressure in his management career.
Additionally, Madrid didn't help their confidence with their performance in the La Liga finale, blowing a 2-goal lead in a draw against Valencia CF, a strong side who claimed a Champions League spot for next year with a fourth-place finish.
Madrid are the champions, but are not as formidable as you think.
Zidane's Job in Madrid Depends on This Game
Now some may consider this a hot take, but hear me out.
Zidane has won two consecutive Champions League trophies with Madrid, and did lead them to their first La Liga trophy since 2011, a season ago.
But that was a season ago.
And in Madrid, if the team's performance isn't exceptional, the manager is the first to go. Just ask Carlo Ancelotti after winning La Decima with Madrid in 2014, or Rafa Benitez who spent less than a season at the helm. Zidane could be next to go if Saturday doesn't go as planned.
All of Madrid Have Written Off Liverpool
Madrid and the Spanish press have all but given the trophy to Los Blancos. Spanish media has called it the most one-sided final ever, and has claimed Liverpool aren't even a top-10 club in Europe.
But, if history has showed us anything, underrating a team is never a good thing.
Remember the 1980 U.S. Olympic Hockey team? Champs. The 2010 New York Giants? Champs. The 2014 Kansas City Royals? Champs.
As the saying goes, 'You can't win on paper.'
Will the Third Time Be a Charm For Klopp?
He lost the 2013 UCL Final to Bayern. He lost the 2016 Europa League Final to Sevilla. Jurgen is due for his day in the sun.
Klopp will make sure his team is ready to play against Europe's big boys, and he has so already. Liverpool made mincemeat of Manchester City in the Quarterfinals and then, a tense second-leg, secured a spot in the Final against a scrappy Roma side.
Hey, all Thanos wanted in Avengers: Infinity War was to watch the sunset knowing his job was complete. Jurgen deserves that, too.
Salah Could Make a Ballon d'Or Case
Before you write me off as crazy, just remember the season the Egyptian had.
After a poor run in England with Chelsea, Salah sought refuge in Italy with Roma. There, he ignited a club with his electric play, and proved to be a valuable player. And when Liverpool came calling in the Summer, he certainly did not disappoint.
Salah's record-breaking year not only captivated the entire Premier League, but the entire footballing world. Dubbed 'The Egyptian King,' the Reds winger has proven himself to be one of the most impressive players all year, scoring early and often.
A win in the Champions League Final would most certainly put him up against Messi and Ronaldo for Ballon d'Or.
And look at this:
Tighter than you expected, right?
Key Players
Very simple here: it's Ronaldo and Salah.
Both of these players are offensive maestros and are critical to their team's success. Now this doesn't mean that Liverpool and Madrid aren't capable of winning games when their stars struggle. It just means that when the stars are on, it's nearly impossible to beat them.
X-Factors
Andy Robertson is going to have the biggest challenge of his career in that he will have to try and own the wing that Ronaldo plays on.
Robertson will have a tall-task with the Portuguese star, but is more than up to the task. In 5 UCL games, Robertson is averaging just under two tackles and is limiting his fouls. But what's most impressive is his 87% passing rate. For Liverpool to win, Robertson will have to be a defensive stalwart, but also will have to contribute offensively as well.
When Luka Modric plays well, Madrid are almost always in the driver's seat. The Croatian midfielder brings experience, zen, and passing brilliance to a side riddled with talent. His comfort on the ball and in tight areas is mesmerizing to watch.
Modric will have to show physicality in the final, as Liverpool have two bruisers in the center of the park with Jordan Henderson and Georgino Wijnaldum.
Prediction
It's extremely tough to call. On one hand, Liverpool have an offense that can virtually score whenever they want when it clicks, but the defense has always been an issue in big games.
With Madrid, it's tough to overlook three titles in such a short span, but then again, this Madrid team hasn't had the same level of consistency this year as Madrid teams in the past.
I think it's a tough match, but I believe in the Reds.
I see Firmino striking early, Dejan Lovren connecting on a header in the 68th minute, and then Ronaldo sliding a goal home with under four minutes remaining to make it interesting.
But, in the end, it's Red confetti raining down, Jurgen Klopp is dishing out hugs, and fans are praising the Egyptian King. 2-1 Reds.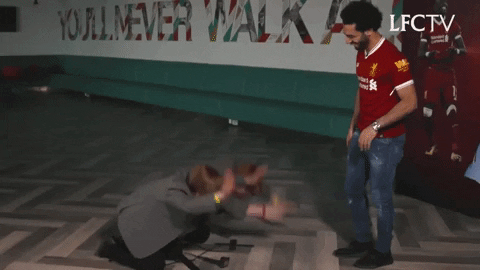 Thanks for reading along. Chat me in the comments with anything. Cheers.
– Cal